Sweet Beings of Light-
We all know that spiritual growth is essential to our being, but it's not always easy to find the time and energy for this journey.
Are you wondering how to release your emotions? Do you feel stuck in a rut and longing for change? Do you know you can heal yourself but don't know where to start?
If so, I would love to invite you to join us on February 8 for Healing Wednesday at 6PM Pacific Time.
My close friends, Lee & Monika, offer a unique opportunity to engage with this beautiful Soul Family each week through an online streaming event called Healing Wednesday.
During these events, you will have the chance to chat with other members of your soul group as well as learn from one of their featured guest stars who share wisdom about living a more joyful life on Earth!
This is a life-changing event that will help you release any negative emotions or feelings that may be holding you back and leave you fully charged until the next Wednesday event.
Each Healing Wednesday leads with a new guest star personally invited by Lee and Monika.
This Healing Wednesday, I will personally be joining Lee & Monika, and we will be sharing all about channeling.
This powerful event provides incredible opportunities for you to chat with your friends while wearing PJs and sitting on your sofa! (If you choose.)
You'll also have an opportunity to submit questions about anything related to spirituality, consciousness, and healing energy. All of this information is presented by Lee & Monika from their studio every Wednesday of each month (at 6 PM Pacific).
The First Wednesday of each month is always free to everyone and available here:
https://kryonmasters.com/free-hw/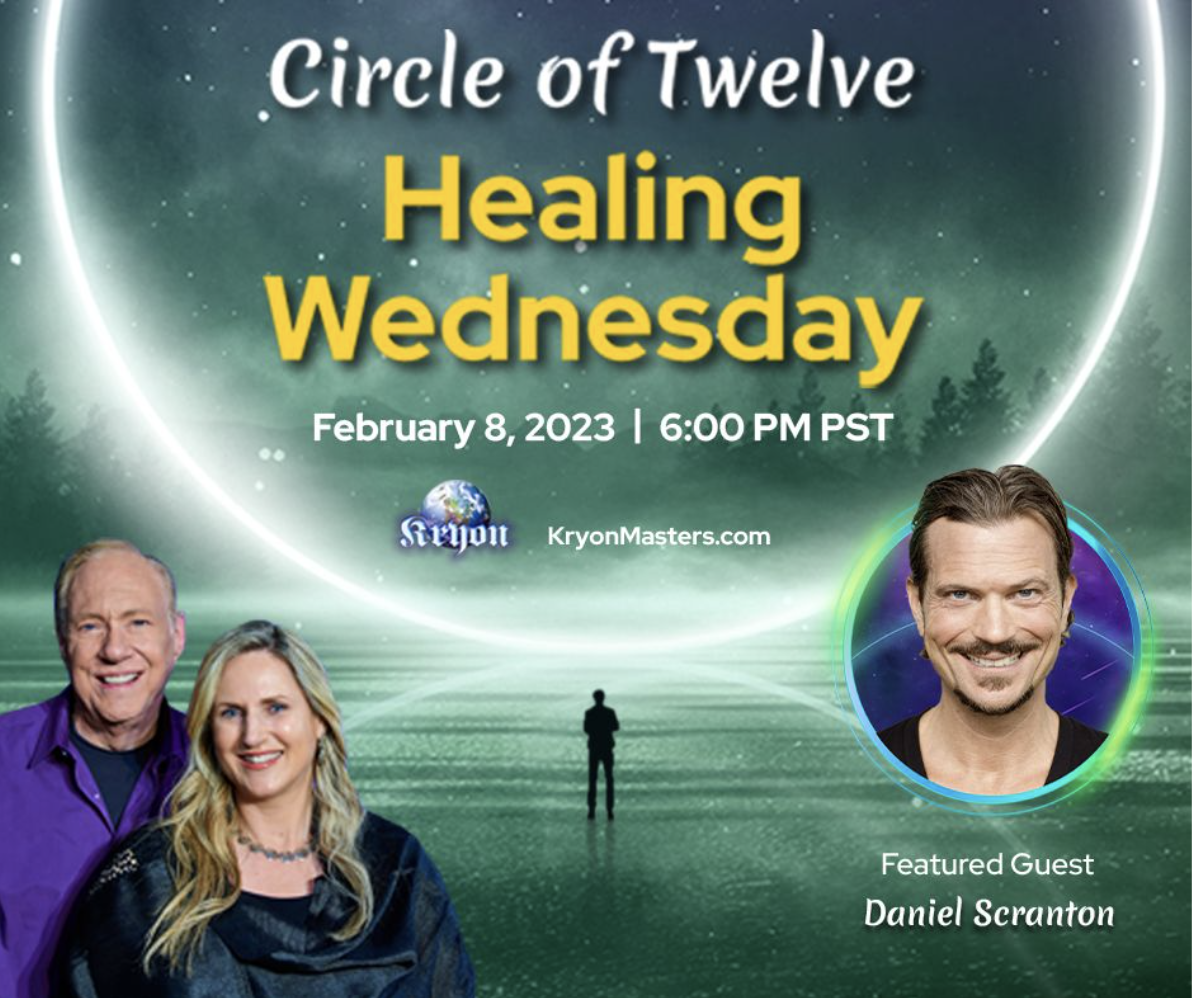 All other Wednesday events are available via membershipwhich includes archives to all Healing Wednesdays and so much more.
It's an event your soul is waiting for!
To your healing,
-Daniel