It's that time of year!

LIVE IN SEDONA – IN JUST
4 1/2 WEEKS!
---
Saturday, May 28, 2022 • Sedona, AZ • 10am – 4pm
---
DANCING WITH ANGELS
Learn to Channel Your Angels & Guides!
*** SPECIAL NOTE – ROBIN MILLER IS BACK! ***
with Live Heavenly Music!!!
---
Come join us in beautiful Sedona, AZ & learn to channel your angels!
I'm also happy to announce that
Award-Winning New Age Musician Robin Miller is back with us playing LIVE!
If you've never taken this class, or if you've come time and again…
Your angels and I are waiting with open arms to nurture you,
elevate you, lift you into a loving partnership with your heavenly helpers!
You'l learn to channel angels & anyone or anything else!
Partnering with angels will change your life…
No matter what the world is doing,
they guide you to love and give you the God's eye view.
No matter whether or not you feel lovable,
they will alwayts love you.
They lift you when you're down,
and support you in feeling connected & cared for.
They help you heal, manifest your dreams,
and solve your life's challenges.
Best of all… they'll be your best friends,
help you lighten up love yourself, and stay in a higher vibe!
Imagine having a heavenly helper always "on-call"
24 hours a day, 7 days a week.
You already do
All you have to do is learn to let them in!
I love this class. I love watching people feel their angels' love and experience a connection that they can take home with them and use in every day life.
Over the past ten years I've helped hundreds of people connect with their angels, loved ones in spirit, and even pets… joyfully, easily, and quickly!
---
Join me and your Heavenly Helpers for a day of fun connecting with Your Angels… and all of life!
---
Anyone can do this •
You are already equipped!
"I attended your workshop on Saturday and still am floating from that.  I can't begin to tell you how moved and filled with divine love I feel."

"Your workshop last Saturday was life changing and lovefilled!!"
you're new to angels or have years of experience, you'll walk away with the ability to connect with heavenly love and guidance anytime you like!
We'll help you identify your personal psychic radar and how to use it. You'll learn a quick technique for getting intensely present. We'll teach you through playful, interactive exercises how to tune into your angels and almost anything you want!
You'll learn a process for merging with angels to channel them, or receive their love and healing energy. We'll experience Archangel Michael, Raphael, and others, do mini-readings and play with fairies, whales, and best of all… learn to live in partnership with your angels!
This process will also help you channel loved ones in spirit and even living beings for greater understanding and connection! It will help you open to healing energies and support you in increasing your intuitive abilities.
Make new friends – in heaven & on earth – and leave with the tools you need to receive your angels' love, healing, and wisdom for life!
This has been called a "Spa-Day" for the Soul
in beautiful Sedona, Arizona!
Enjoy a live gaze at the very end too if you'd like to stay for it!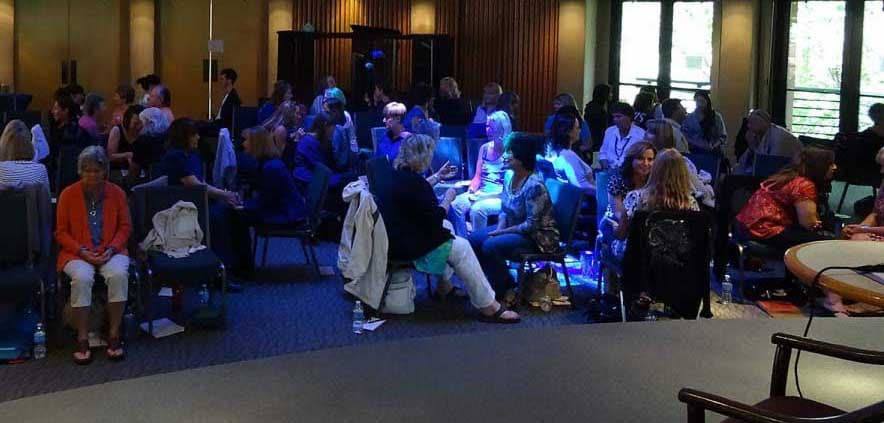 A few Notes about Current Conditions
*** MASKS AND SOCIAL DISTANCING ARE OPTIONAL ***
In order to provide atmosphere of respect and comfort
for personal choices I will have badges available that say
"Comfy up Close" or "Please Social Distance."
While I do encourage interaction to get the most out of the class…
we ask that if you attend, you honor one another's choices with a
respectful and non-judgmental attitude.
If you can't attend live…
Check out our shop where we have a
recorded version of the class available for download .